CRCD:
Leading the way in local economic development
COVID-19 Communication
June 17, 2020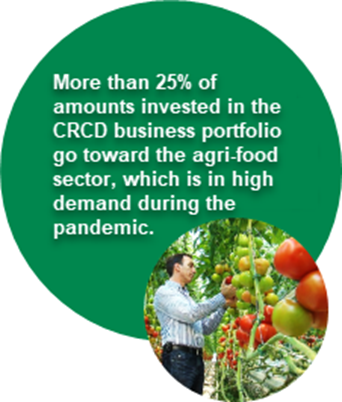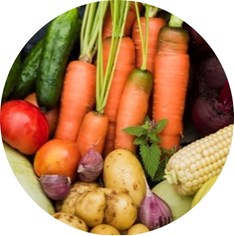 Reduce waste, buy local and support self-sufficient agriculture
We've heard these expressions before, but as the pandemic continues, they're becoming even more common. 
During this crisis, one of the main things we're seeing is how important it is to buy local—not only to meet our needs, but also to keep local businesses running. For several months now, major chains and small businesses have been buying local and supporting mom-and-pop shops to meet their clients' needs. The food industry is no exception.
Being a CRCD shareholder means contributing to the growth and viability of businesses that are innovating and reinventing themselves to meet a growing demand for local products and to help Canada's food systems become more self-sufficient.
During this pandemic, we're working closely with local business owners so that together, we can help restart the economy.
Innovation at the heart of the agri-food industry
Napierville, Montérégie
In order to support their fellow citizens in these difficult times, La Coop Unifrontières is contributing to Sollio Groupe Coopératif's From Us to You initiative by making a donation of $33,750 worth of products from local agricultural entrepreneurs. These products from their members will be distributed to food banks located in their territory.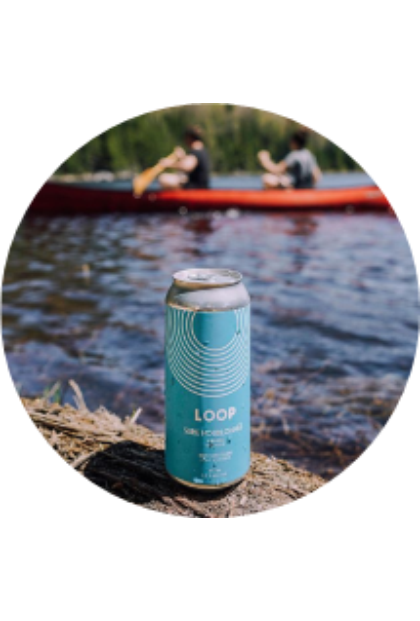 Montreal
The partnership of Courchesne Larose and Loop is a great example of a circular economy. Some innovative food byproducts were created using new food waste reduction strategies: Loop juices are made from fruit and vegetable waste from Courchesne Larose; Loop beers are made from leftovers from St-Méthode Bakery; and Loop gins are made from potato scraps from Yum Yum Chips. These initiatives help reduce waste and contribute to the transition to a zero-waste economy.
Read the article (in French only)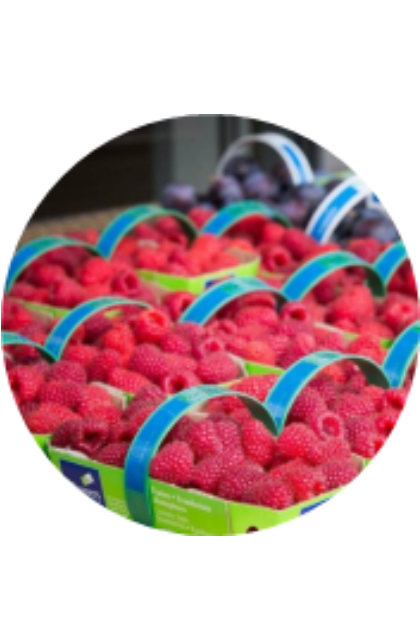 Lévis, Chaudière-Appalaches
Productions Horticoles Demers values respect, creativity and authenticity. Thanks to its perfect balance between nature and farming techniques, Productions Horticoles Demers is able to grow quality produce including tomatoes, strawberries and raspberries. For Jacques Demers, doubling his current production of greenhouse tomatoes, cucumbers lettuce and peppers will contribute to Quebec's self-sufficiency. The company's success depends on local purchases and Hydro-Québec's reduced electricity rates. 
Read the article (in French only)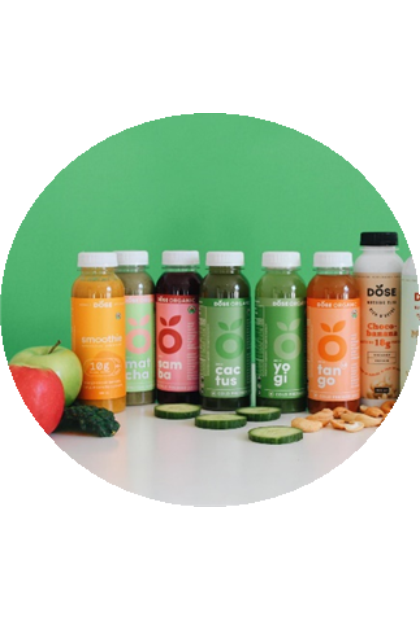 Saint-Hyacinthe, Montérégie
Desjardins Capital recently became a minority shareholder of Jus Dose. As a company that contributes to Quebec's self-sufficiency, Jus Dose is reaching a turning point in its development. The company is on a roll, transforming about 35 tons of organic fruits, vegetables and nuts into juice each week. In November, the company tripled the size of its production space and increased the number of employees from 30 to 45 by acquiring a division of Saveurs Balatti in Saint-Hyacinthe. Thanks to its explosion of online sales since COVID-19, Jus Dose ended its fiscal year with a 60% increase in sales.
Read the article (in French only)
"The COVID-19 crisis clearly showed us how important it is to improve Quebec's self-sufficiency and strategic sourcing, especially for food. Jus Dose plays a key role in this, thanks to its quality and certified organic products. Desjardins Capital is proud to support Jus Dose."
Luc Ménard, Chief Operating Officer, Desjardins Capital