CRCD:
Leading the way in local economic development
COVID-19 Communication
May 7, 2020
Making a real difference
CRCD contributes to the vitality of regions and local companies

529 companies, cooperatives
and funds

80,000 jobs
created or maintained

$1,394M benefitting
SMEs

Active
in 17 regions
Data as at December 31, 2019
Being a CRCD shareholder means contributing to the growth and viability of local businesses
During this pandemic, we're supporting local business owners more than ever as they do everything they can to keep their products and services coming. Many of them are actively supporting the economic recovery with their creativity and solidarity.
Your contribution is important in the prosperity of the community. As a shareholder, you support local economic development and encourage entrepreneurs to continue and maintain their activities.
To support the community, our partner business are reinventing themselves
Gaspésie-based microbrewery Pit Caribou has been creative in joining forces with distillery La Société secrète. By combining their expertise, the 2 companies have started manufacturing an antiseptic hand gel and a liquid surface disinfectant, producing up to several thousand litres per week.
Read the article [in French]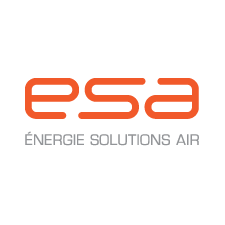 Along with other Sherbrooke area businesses, Énergie Solutions Air got involved in the BreatHere, an innovative projet that developed an emergency ventilator in just 8 days. The company reacted quickly to support the hospital network and effectively meet its needs.
Read the article [in French]
Textiles Gauvin was able to shift its production to supplying protective gowns for the medical sector. The Saint-Pamphile plant, which typically produces bedding, has now started developing protective masks that can be used in a variety of fields.
Read the article [in French]