Sylvie Lalande appointed Chair of the Board of Directors of Capital régional et coopératif Desjardins
---
"Capital régional et coopératif Desjardins and I share the same passion:
the economic development of all Québec regions. " — Sylvie Lalande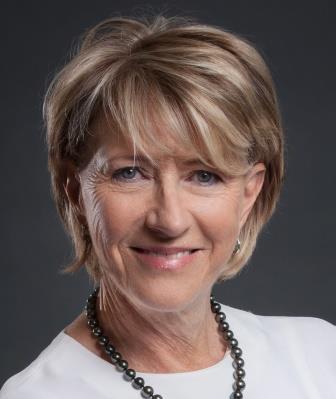 Montréal – On April 21, 2017, the members of the Board of Directors of Capital régional et coopératif Desjardins (CRCD) appointed Sylvie Lalande, Corporate Director, as Chair of the Board of CRCD, a tax-advantaged fund held by 104,000 Québec investors with $1,789 million in assets.
A UQAM graduate with a bachelor's degree in cultural information, Ms. Lalande currently chairs the board of TVA Group Inc. and serves on the board of Quebecor Inc. She also has a directorship with family business Philippe Dandurand Wines and chairs the board of the Collège des administrateurs de sociétés. Until recently, she served on the board of Ovivo Inc., a major international vendor of water treatment, recycling and purification technology solutions.
"It's the unique mission of Capital régional et coopératif Desjardins that prompted me to enthusiastically accept the invitation of Desjardins Group Chair of the Board, President and CEO Guy Cormier to join the Board of CRCD," said Ms. Lalande. "Capital régional et coopératif Desjardins and I share the same passion: the economic development of all Québec regions, including the resource regions. I'm honoured to be associated with CRCD and the chance to support its growth and, in turn, our flagship entrepreneurial businesses and cooperatives. I would like to thank my fellow CRCD directors for their vote of confidence. I know I can count on their support and deep knowledge of the organization to pursue CRCD's social and economic mission," added Ms. Lalande.
"Ms. Lalande's appointment as Chair of the Board of CRCD opens a new chapter in valuing and nurturing the best of Québec entrepreneurship," said Luc Ménard, Chief Operating Officer of CRCD's manager, Desjardins Business Capital régional et coopératif. "Sylvie is very well acquainted with Québec's business community and she has a long track record with business families. Her expertise will help us maintain our leadership position in supporting family SME transfers in Québec," added Mr. Ménard.
On behalf of the CRCD team, Mr. Ménard also underscored the contribution of CRCD's outgoing Chairman of the Board, Jacques Plante.
To know the other 12 Board members.
About Capital régional et coopératif Desjardins
With more than 104,000 shareholders, Capital régional et coopératif Desjardins (CRCD) is a public company with $1,789 million in net assets. CRCD contributes to Québec economic development through several levers developed with its manager, Desjardins Business Capital régional et coopératif. These levers, with CRCD as the driving force, form its entrepreneurial ecosystem designed to value and nurture the best of Québec entrepreneurship. Directly or indirectly through its ecosystem, CRCD supports the growth of nearly 420 businesses, cooperatives and funds in various industries spanning all Québec regions, helping to create and retain more than 71,300 jobs. (www.capitalregional.com)