Pre-subscriptions once again top $140 million celebrating Capital régional et coopératif Desjardins' 20th anniversary
---
Montréal, September 27, 2021 — "With Capital régional et coopératif Desjardins' — CRCD's — 2021 pre-subscriptions, we see our shareholders' confidence in their steadfast support for growing the businesses and cooperatives that make Québec's regions strong. Yet again this year, requests for shares of CRCD topped the authorized limit of $140 million. And that's a wonderful way to celebrate our fund's 20th birthday," said an elated Bernard Bolduc, Chair of the Board of Directors of CRCD, at the close of CRCD's pre-subscription period that ran from August 30 to September 20, 2021.
This year, 54,104 people completed applications to subscribe, for shares in a total amount of $158.9 million, an average of $2,936 per investor. In accordance with the terms of the offering prospectus approved by the Autorité des marchés financiers, a random selection was held this morning under the supervision of the Desjardins Group Monitoring Office to establish the some 47,700 Québec taxpayers who will be able to benefit from the provincial tax credit of 30%. As in previous years, the maximum share amount available for subscription is $3,000 per investor. Visit www.capitalregional.com/buying-shares for all the details on the purchasing process.

CRCD and its ecosystem: nearly $3.3 billion invested across Québec over 20 years
"Over the past 20 years, commitments totalling $3,276 million have been made in over 1,200 companies, cooperatives and funds by CRCD and its partner funds," highlighted Marie-Hélène Nolet, Chief Operating Officer of Desjardins Capital, the entity that manages the CRCD fund. "Out of those, one third of the businesses are located in the resource regions and three quarters are located in regions other than Montréal and the Capitale-Nationale."[i] 
For 20 years,

CRCD and its partner funds have been making a real contribution to the economic development of Québec's regions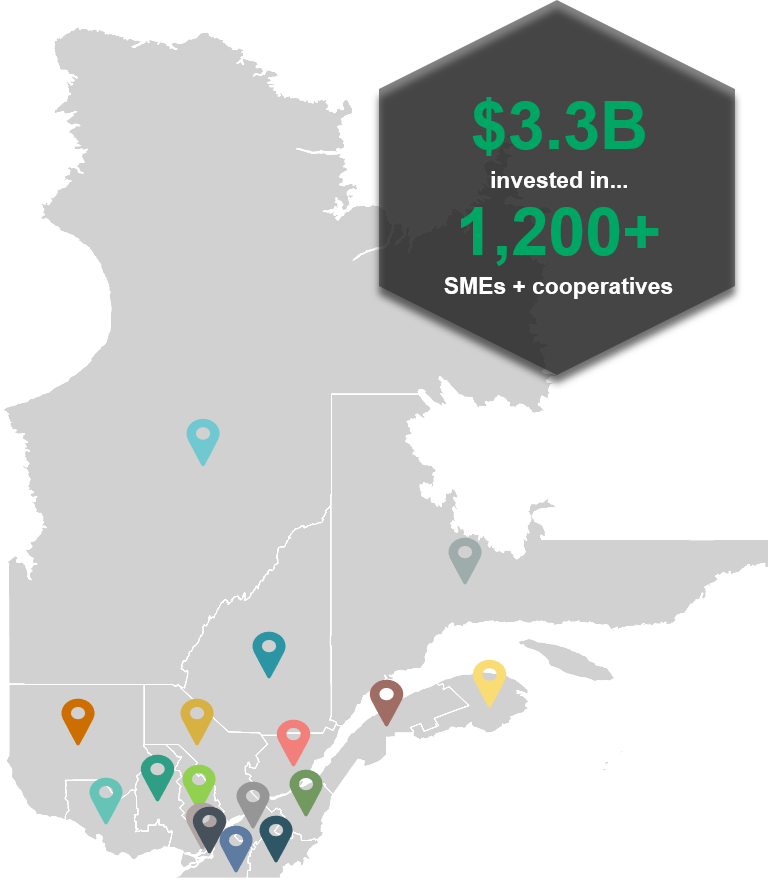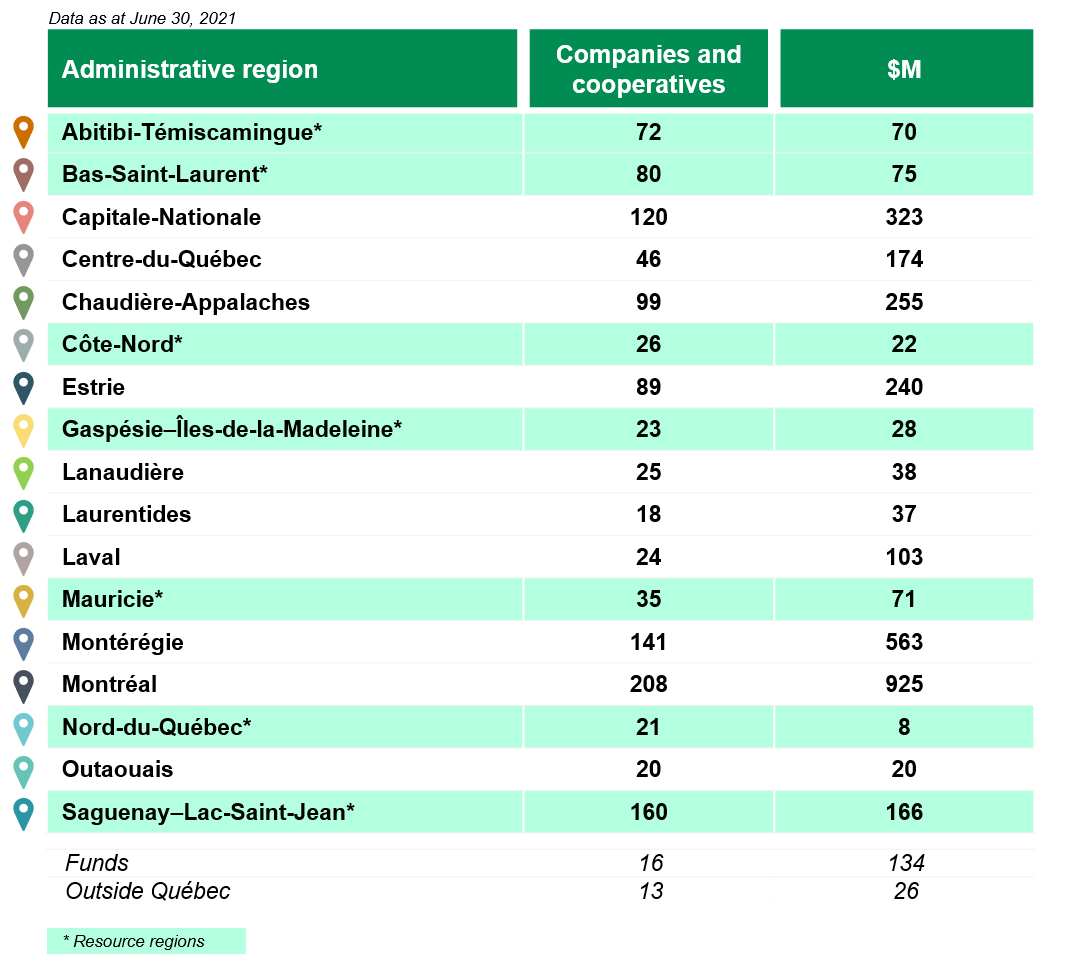 CRCD shares are not guaranteed, their value fluctuates and their past performance is not indicative of their future returns. Investment fees may apply. Please read the prospectus before deciding whether to invest or to exchange your shares.
About Capital régional et coopératif Desjardins
With nearly 109,000 shareholders, Capital régional et coopératif Desjardins (CRCD) is a public company with $2,432 million in net assets. CRCD contributes to Québec economic development through several levers developed with its manager, Desjardins Capital. These levers, with CRCD as the driving force, form an entrepreneurial ecosystem designed to value and nurture the best of Québec entrepreneurship. As at June 30, 2021, $1,625 million in commitments had been made through CRCD's ecosystem to support the growth of 610 businesses, cooperatives and funds in various industries spanning all Québec regions. (www.capitalregional.com)
Information: