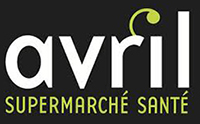 Retail and Wholesale Trade
Montérégie
---
Number of employees: 415
Website
AVRIL
Founded in 1995, Avril is an independent Quebec health food store chain with a unique concept and 100% natural alternatives. Avril has 10 specialized stores that provide organic and health foods, supplements, a wide, diverse range of organic products, and specialized advice from naturopaths and nutritionists – all of which sets it apart from its competition.
Most Avril food stores have a bistro-type area, as well as takeaway meals prepared in the company's main kitchen in Granby. The chain offers a unique consumer experience; two locations grow micro and organic greens using a revolutionary automated vertical farming technology developed by Inno-3B that makes for a reduced carbon footprint.
A new urban concept, smaller than traditional supermarkets, is now offered to consumers in the Montréal area, where most of the products offered in the large food stores and a wider range of premade meals are available, in addition to a bistro and terrace that seats 60. The Granby-based company employs more than 1,000 employees.